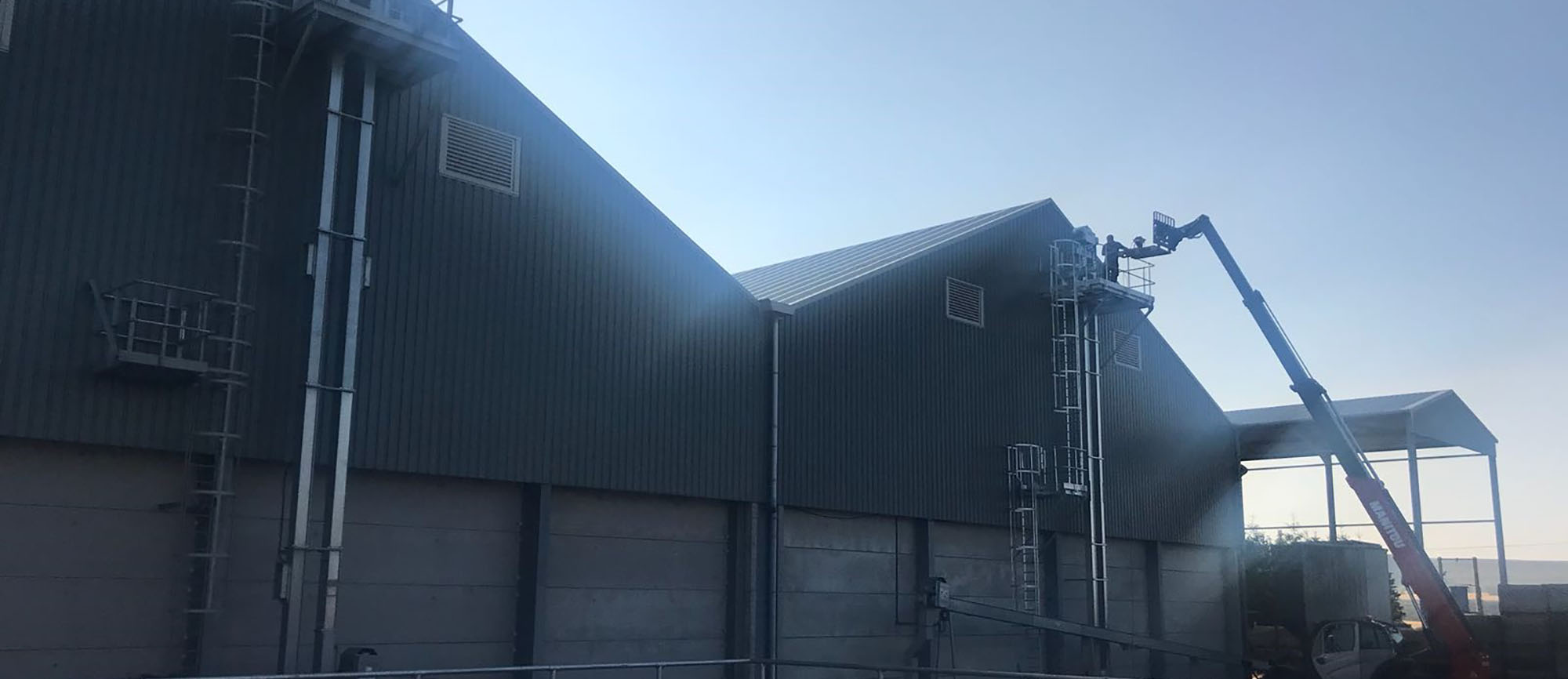 Project News: The Bent Farm
This summer, we returned to The Bent Farm in Laurencekirk to complete the third phase of a project.
OVERVIEW:
Clark & Sutherland has now successfully completed three projects at The Bent Farm. The first project took place in 2012 with the installation of a conveying system to fill 'Store 1'. Following this project, our client went on to build a second store along with a Dutch barn. This second store was required to house a mobile drier and bulk hopper.
In 2014, we returned to the farm to install a conveyor which would piggyback into existing machinery in each store. When we installed this conveyor, we carried out the work the view to install store filling equipment to the second store at a later date.
THE PROJECT:
The latest project at The Bent Farm was to install the filling equipment to the second store. For this phase of the project we carried out the design, manufacture and installation of a grain transfer system into the second store.
As we have already completed a similar project at the site, the brief was a copy of the system installed to Store 1 in 2012. As there are some differences between the two stores, we had to include a few alterations to the overhead conveyor.
A Perry's of Oakley conveyor and a 60 belt and bucket elevator was installed to fill the new second store. We also manufactured and installed ducting, an access ladder and platform. All design, manufacture and installation work was carried out in line with the current legislation and regulations.
Click here to download this as a case study.
For latest news and updates, follow us on social media: Facebook, LinkedIn, Twitter.