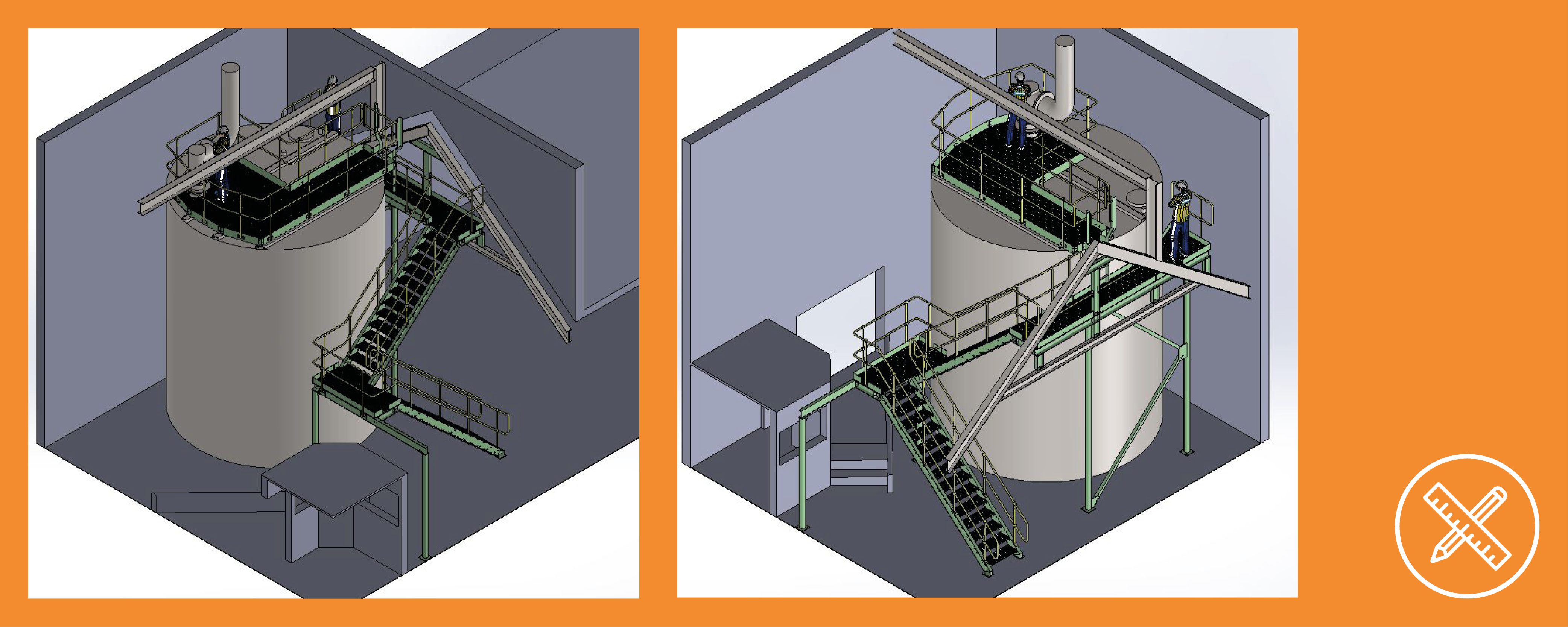 3D Design Capability in Action
Our client, a local distillery, required access to the top of an existing tank at their site. They contacted us for support and we came up with a 3D design tailored to suit their needs.
We had an initial meeting at the site to view the tank and discuss the requirements with the client. Following this, we returned to complete a scan of the area. This scan can now be used to generate the 3D design for this project as well as for future needs.
Our design team went on to deliver a proposal model for approval. Furthermore, using the scan of the area, we were also able to show the 3D design through a video flyover which incorporated the new access into their site.
Following client approval of the design, we go on to complete the detailed design. It will then be manufactured by our dedicated fabrication team before being installed at the site. The installation is due to take place during the scheduled summer shutdown period.
Would you like more information? Do you have a similar requirement at your site? Please contact us and we'd be happy to arrange a site visit.

Don't forget to follow us on Facebook, LinkedIn and Twitter to keep up to date with what we have been up to!