Design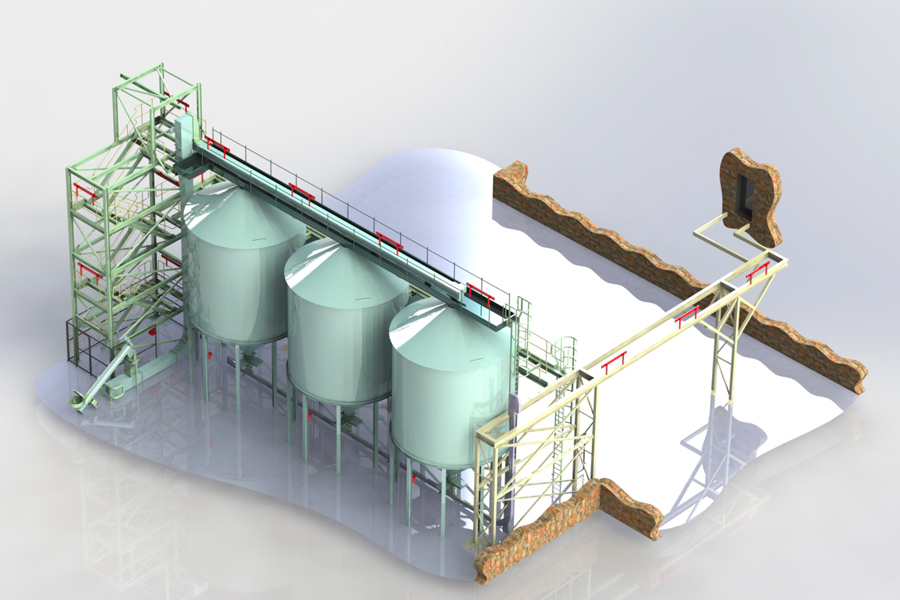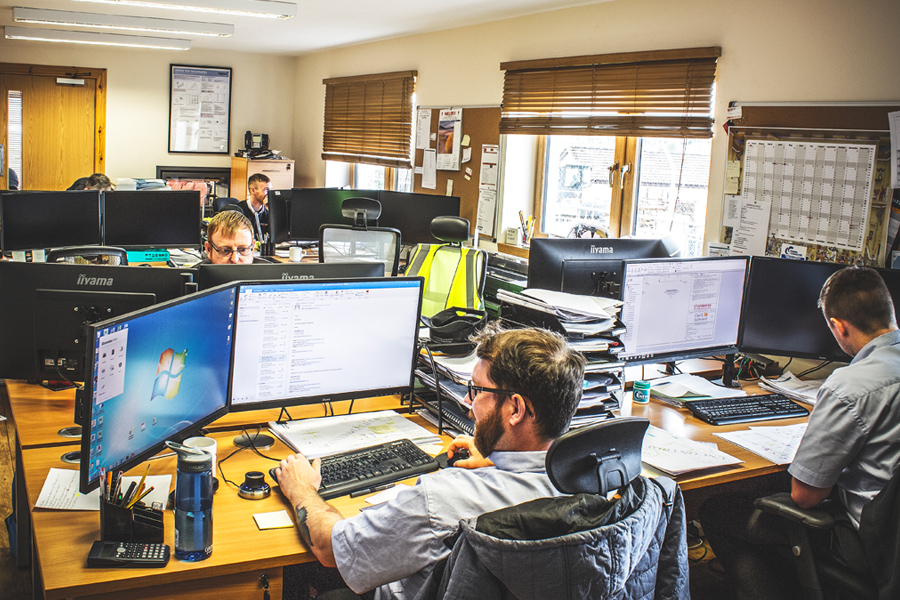 Our design and consultation services enables you to see the proposed layout of your plant before work even begins. By using 3D CAD software alongside our point cloud scans, we can design a complete turnkey system for your plant. In addition, our 3D scanner collates every dimension available in the space.  This allows us to build a complete replica of the site within our design software. Once the scans are collated, a 3D model of the plant can be created.  Proposed new equipment can then be placed in to meet your specific requirements and as a result, allow you to see the new machinery within the scan model.
If you would like advice and support on how to layout new machinery or reconfigure old systems, please contact us and we will be happy to carry out a site survey.
Fabrication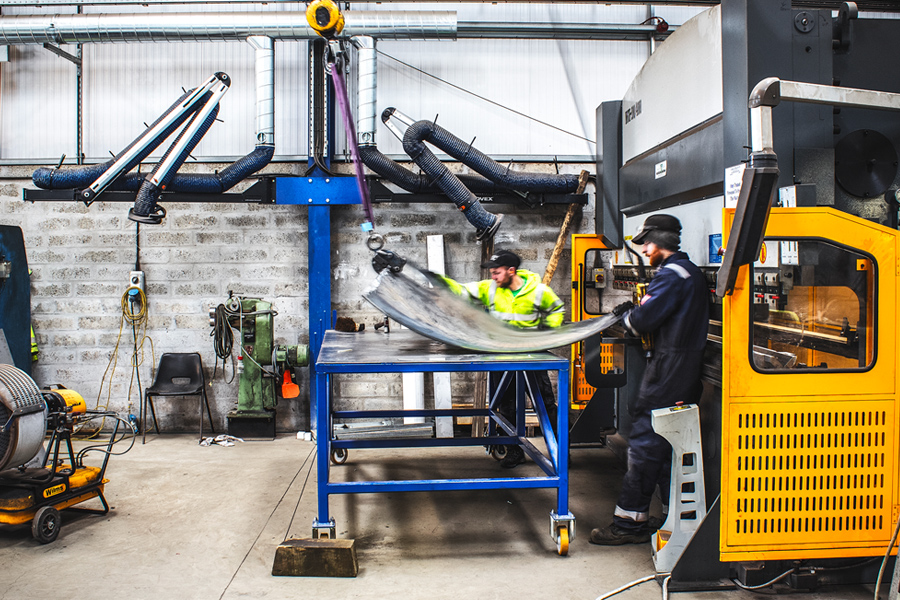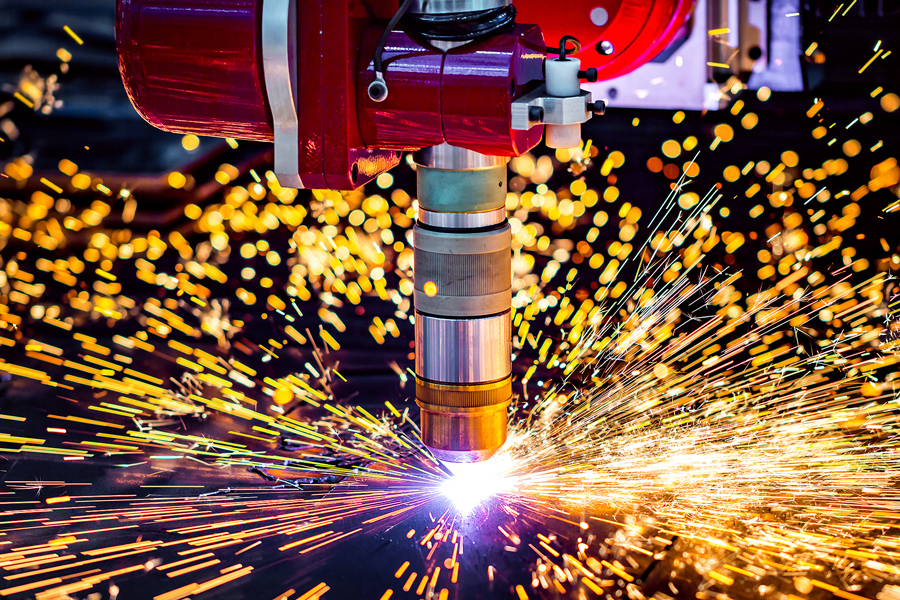 Having worked with sheet metal fabrications for over 70 years, we believe that we are masters in designing and fabricating bespoke structures. Our purpose-built workshop in Keith, is kitted out with the latest, state of the art machinery. Our expert fabricators, welders and machinists have produced all manner of equipment from grain hoppers to screw conveyors and drying tray furnaces to compact mobile seed dressers. You can be confident that our team will be able fabricate to your exact requirements.
The manufacturing work taking place at our workshop includes;
Sheet metal work
CE marked structural metal work
Stainless and carbon steel
Machinery and mobile plant repairs
Whole new plant manufacturing
Ducting
Bespoke fabrication jobs, regardless of the application
Furthermore, all of the structural steel work carried out by Clark & Sutherland is fully certified and CE marked to BS-EN-1090-EX2. 
You can follow us on Facebook, LinkedIn or Twitter to keep up to date with our latest fabrications.
Installation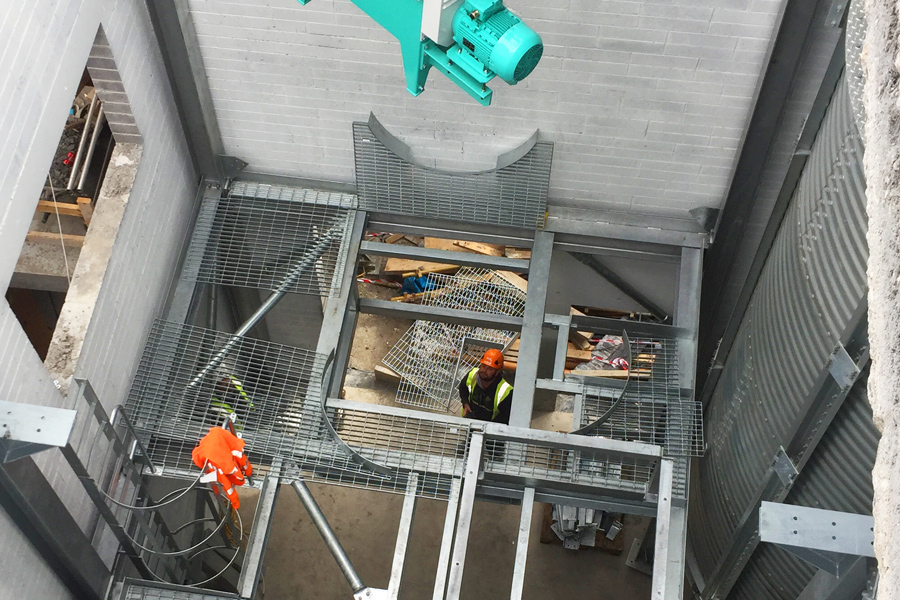 Our highly experienced and flexible site installation team is made of steel erectors, mechanical engineers, machine fitters and technicians. Most of our site team also have workshop experience.  This allows us to undertake the full refit or build of distillery grain handling equipment while continuing to provide emergency breakdown cover. Furthermore, all of our staff are fully compliant with health and safety laws and legislation, including Dangerous Substances and Explosive Atmospheres Regulations (DSEAR) and Atmosphere Explosibles (ATEX) regulations. In addition, we offer full commissioning audits carried out as standard so that you can have complete peace of mind that your machinery is in the condition you'd expect it to be.
Maintenance, Servicing And Spares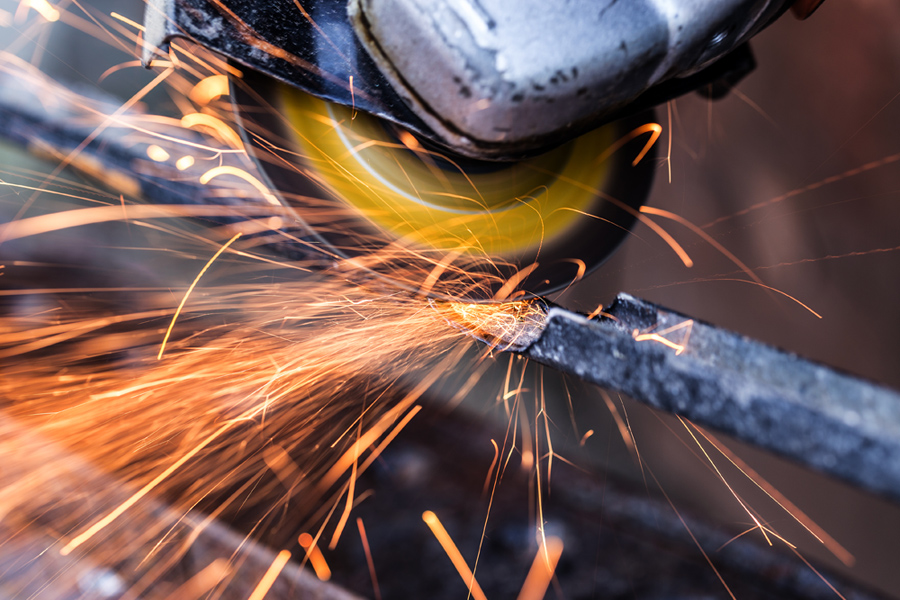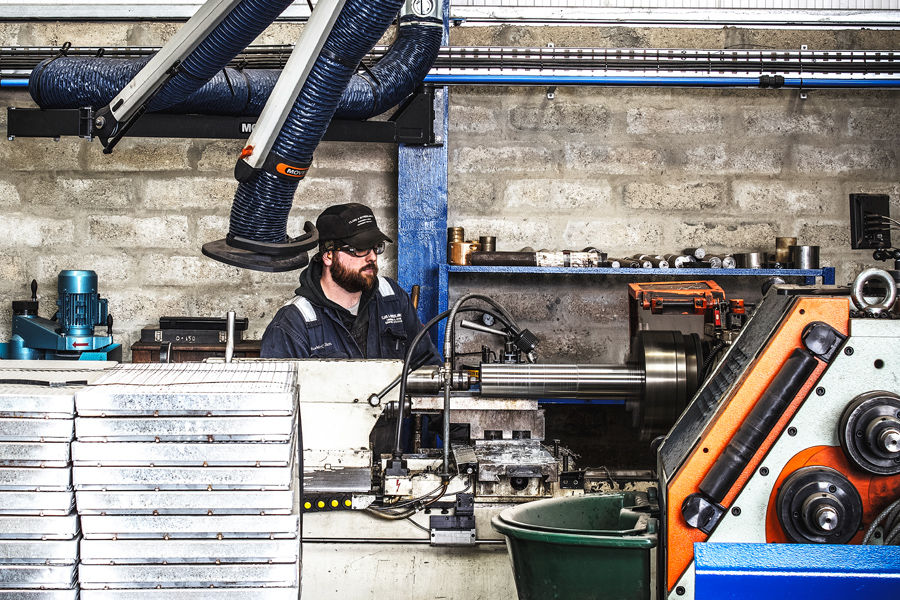 Getting the most from your plant and machinery is vitally important in aiding both your production and your profitability. To help you ensure both, we offer regular maintenance and servicing plans alongside competitively priced spares and breakdown cover. Our aim is to help keep your plant operating correctly and reliably.  With minimal downtime to the production process you can have more peace of mind.
Our services at a glance:
Maintenance
Repair work
Relocation of plant
Emergency call outs
Belt, motor and gearbox repairs
Refurbishments and upgrades
Bearing and pulley replacements
Troubleshooting
Decommissioning
Servicing
Scheduled servicing visits at mutually convenient times
Emergency visits as required
Skills and knowledge of experienced mechanical engineers
Engineer reports highlighting work completed and any additional remedial work required
Competitive rates
Spares
Extensive spare parts
Delivered when you need them
Fitted by an engineer by request
Should you suffer a mechanical breakdown or encounter running problems with machinery - whether supplied by us or not, let us know and we will get an engineer out to you as soon as possible.